United Arab Emirates
The United Arab Emirates, or simply the Emirates, is a country in Western Asia . It is located at the eastern end of the Arabian Peninsula and shares borders with Oman and Saudi Arabia, while having maritime borders in the Persian Gulf with Qatar and Iran. Abu Dhabi is the nation's capital, while Dubai, the most populous city, is an international hub. The United Arab Emirates is an elective monarchy formed from a federation of seven emirates, consisting of Abu Dhabi, Ajman, Dubai, Fujairah, Ras Al Khaimah, Sharjah and Umm Al Quwain.
Unsplash photos
These are the most popular photos on Unsplash for United Arab Emirates.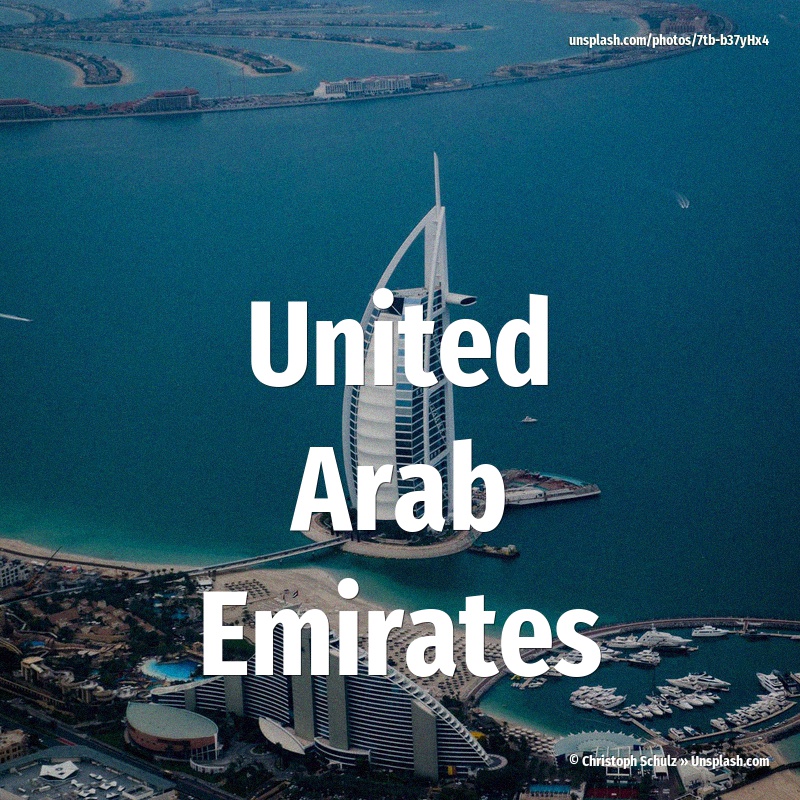 Photographer: Christoph Schulz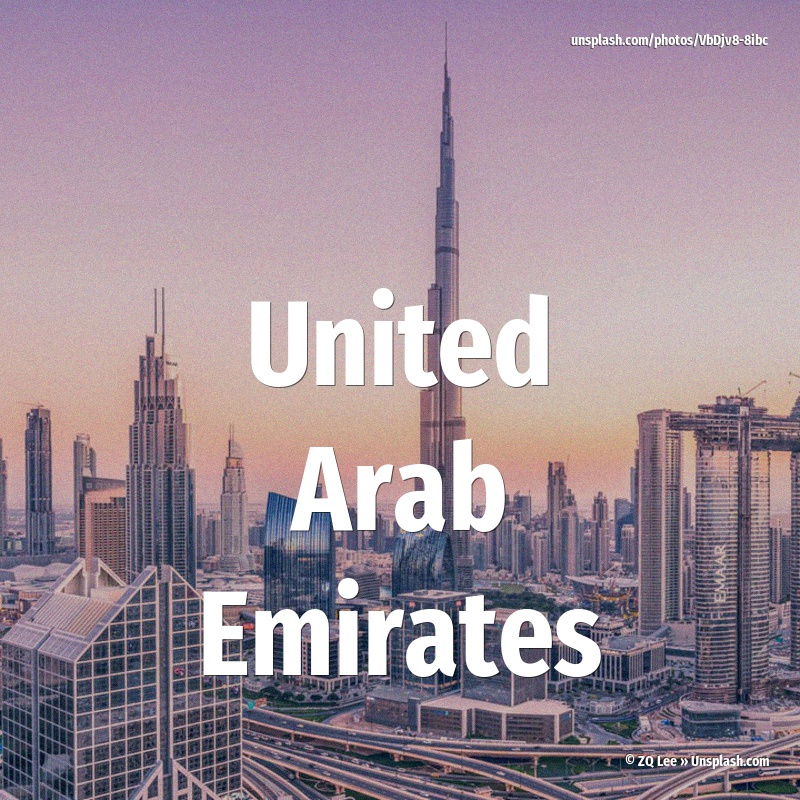 Photographer: ZQ Lee
Photographer: Fredrik Öhlander
Find even more on unsplash.com/s/photos/United-Arab-Emirates