Sport: gymnastics
Gymnastics is a type of sport that includes physical exercises requiring balance, strength, flexibility, agility, coordination, dedication and endurance. The movements involved in gymnastics contribute to the development of the arms, legs, shoulders, back, chest, and abdominal muscle groups. Gymnastics evolved from exercises used by the ancient Greeks that included skills for mounting and dismounting a horse, and from circus performance skills. The most common form of competitive gymnastics is artistic gymnastics, which consists of, for women, the events floor, vault, uneven bars, and beam; and for men, the events floor, vault, rings, pommel horse, parallel bars, and horizontal bar.
Unsplash photos
These are the most popular photos on Unsplash for gymnastics.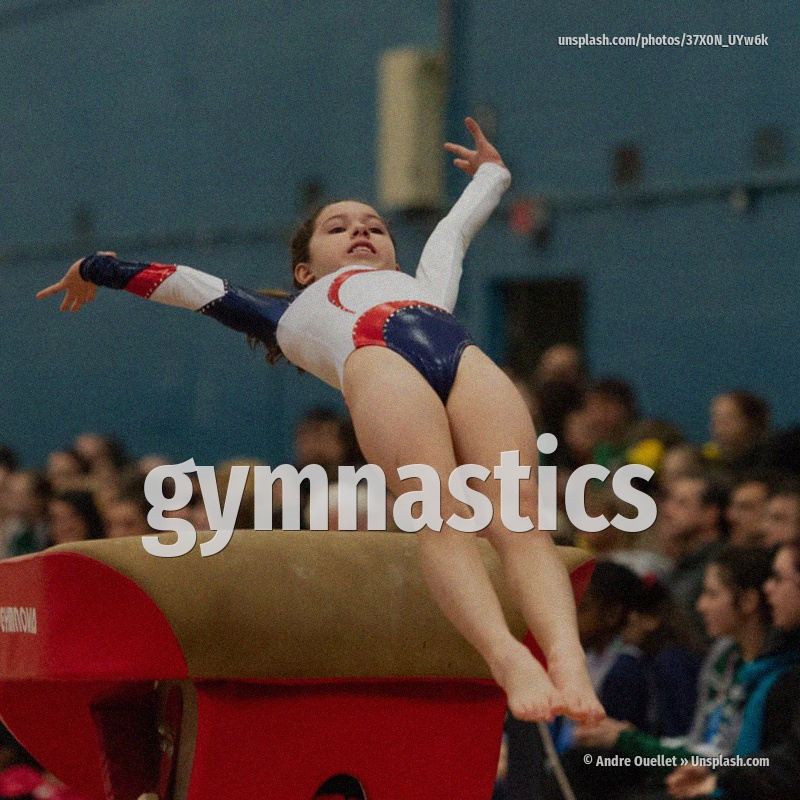 Photographer: Andre Ouellet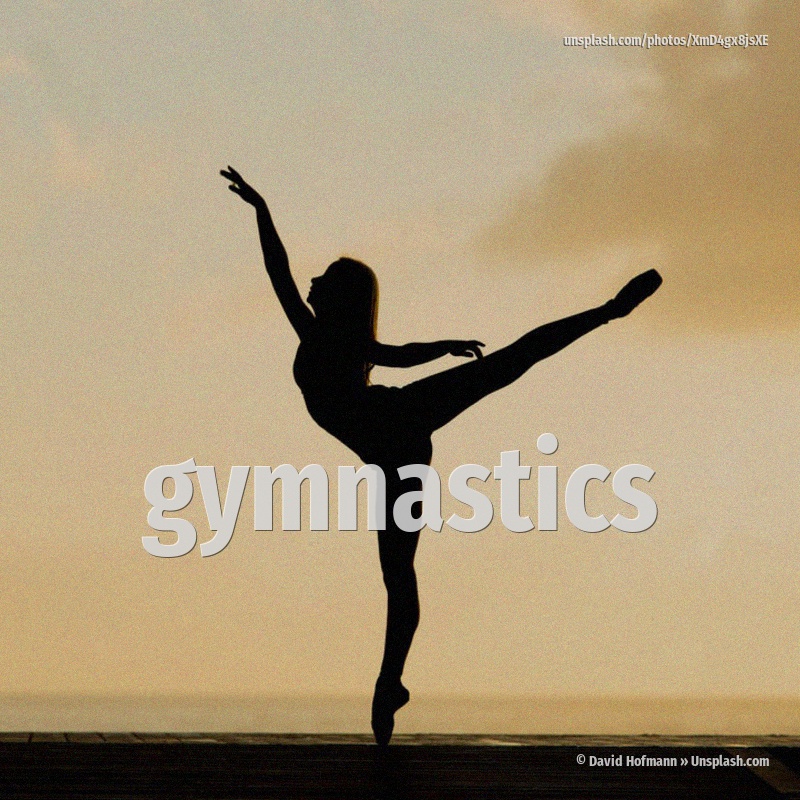 Photographer: David Hofmann
Photographer: Eduardo Cano Photo Co.
Find even more on unsplash.com/s/photos/gymnastics